Following an unfortunate marina conflagration in Aberdeen HK, Dutch builders Motion Yachts selected Superyacht Solutions (SySol) to refinish the exterior coatings to their spectacular flagship, Dutch Eagle.
The stunning pearlescent metallic colours were matched and formulated in AwlCraft SE by AwlGrip Singapore and the vessel hauled, contained and perfectly refinished over a two week period at Hong Kong United Dockyard in yet another demonstration of SySol's mastery of 'special effect' finishes.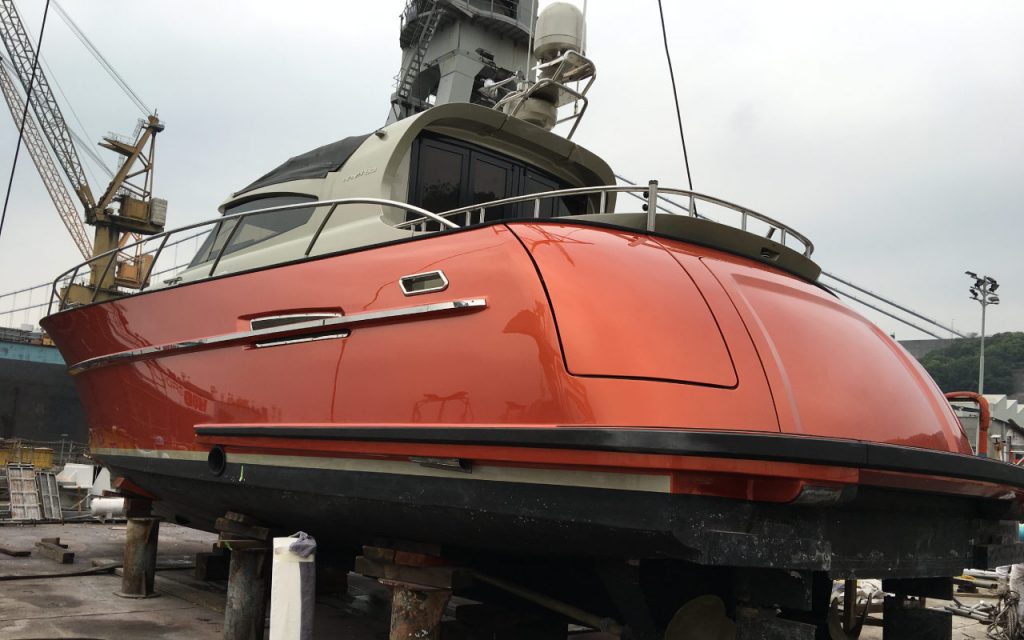 Click below to view latest news.