REJUVENATION OF AGED TOPCOATS
---
Hardworking yachts can sometimes find their paintwork looking less than its best but, for a variety of reasons, not be in a position to undertake a timely refinish project.
As part of its maintenance and repair services, Superyacht Solutions can rapidly and cost-effectively achieve a temporary but dramatic enhancement of almost any exterior yacht coating, virtually anywhere in the world, thus extending its 'presentable' life.
We have well proven processes specifically tailored for use on polyester polyurethanes (LPU), acrylic polyurethanes and polyester gelcoats.
Combined with any 'running repairs' to damaged paintwork, a small investment in professional refurbishment can significantly forestall the urgency of a costly and time-consuming refinish project while enhancing the vessel's presentation to guests.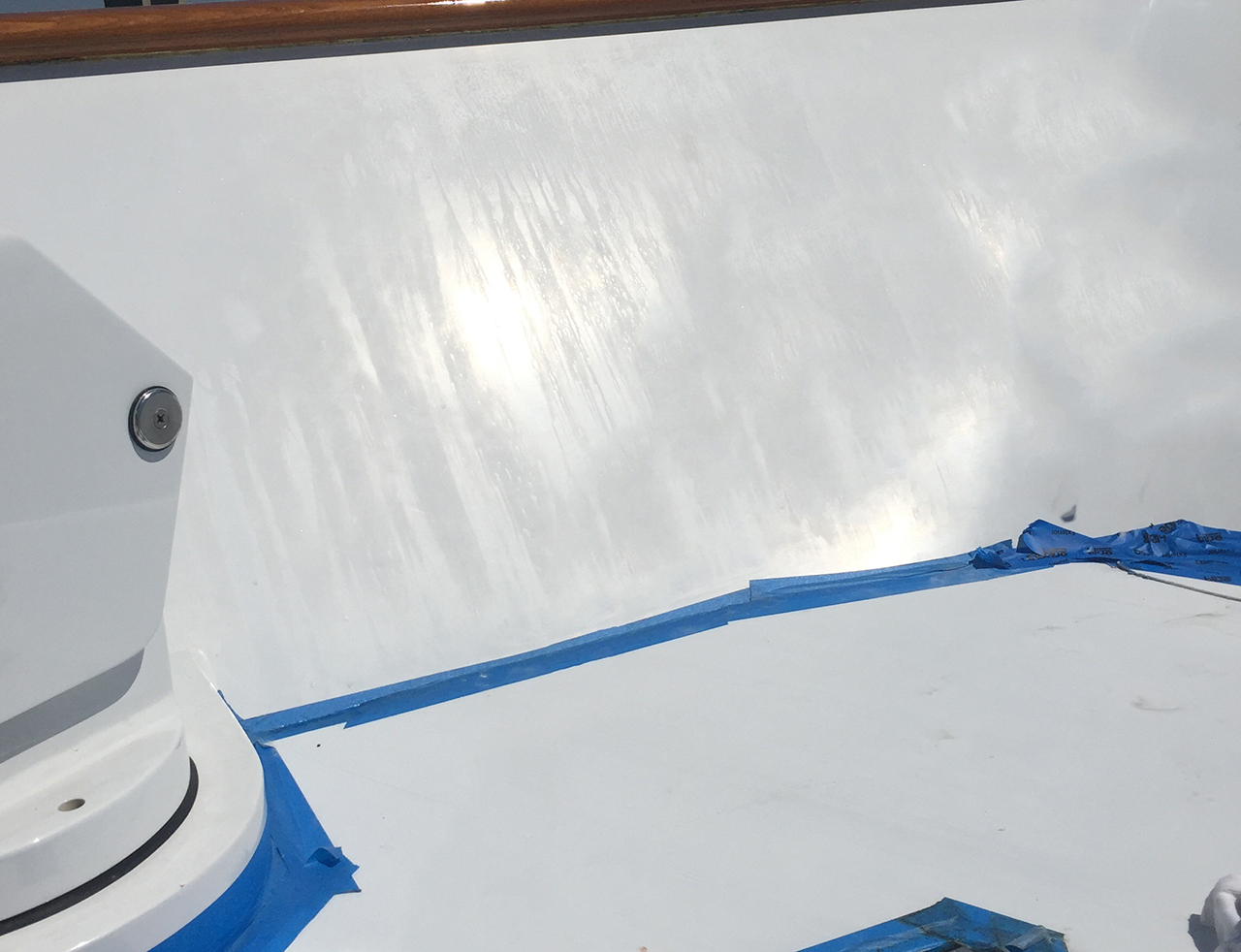 ---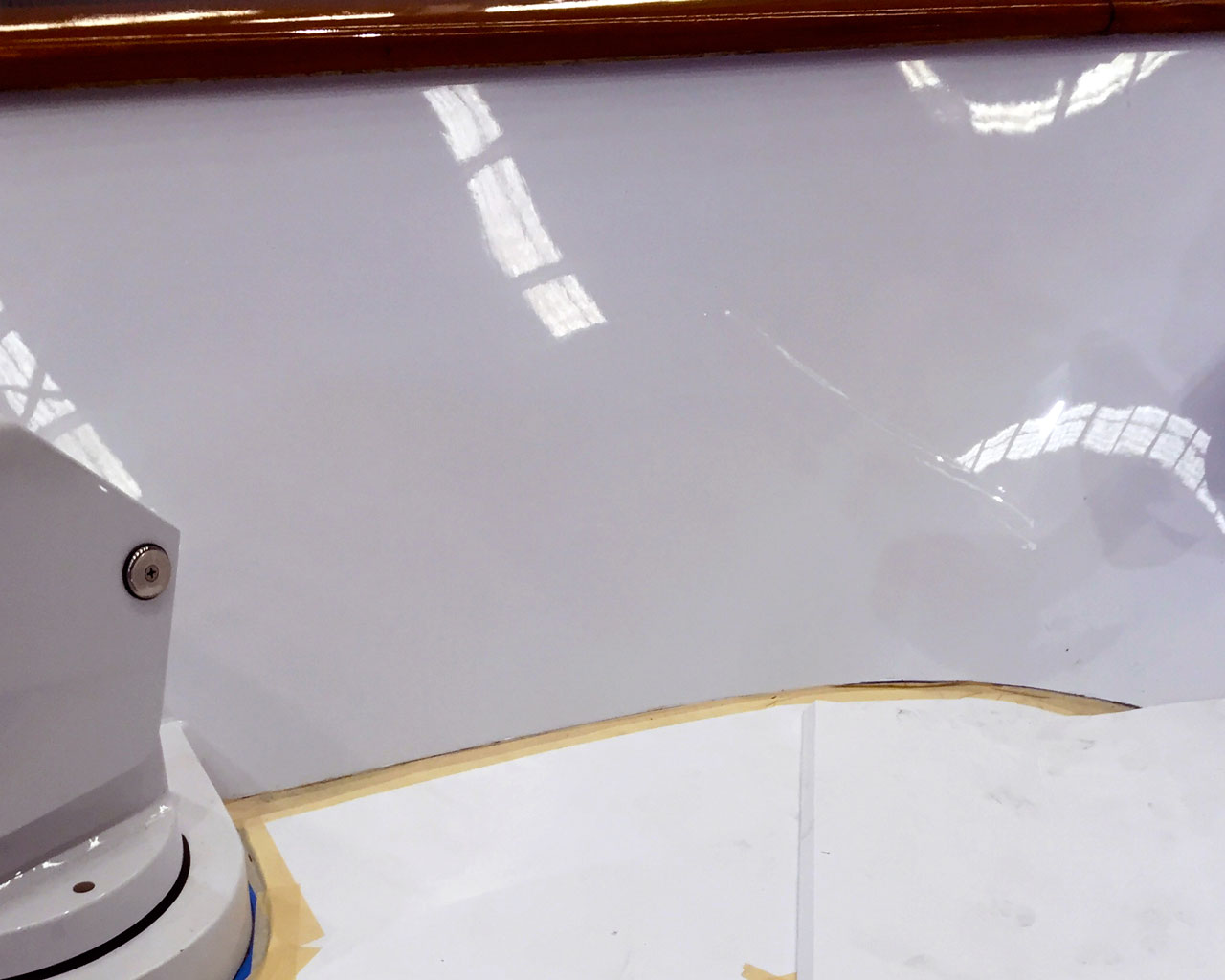 ---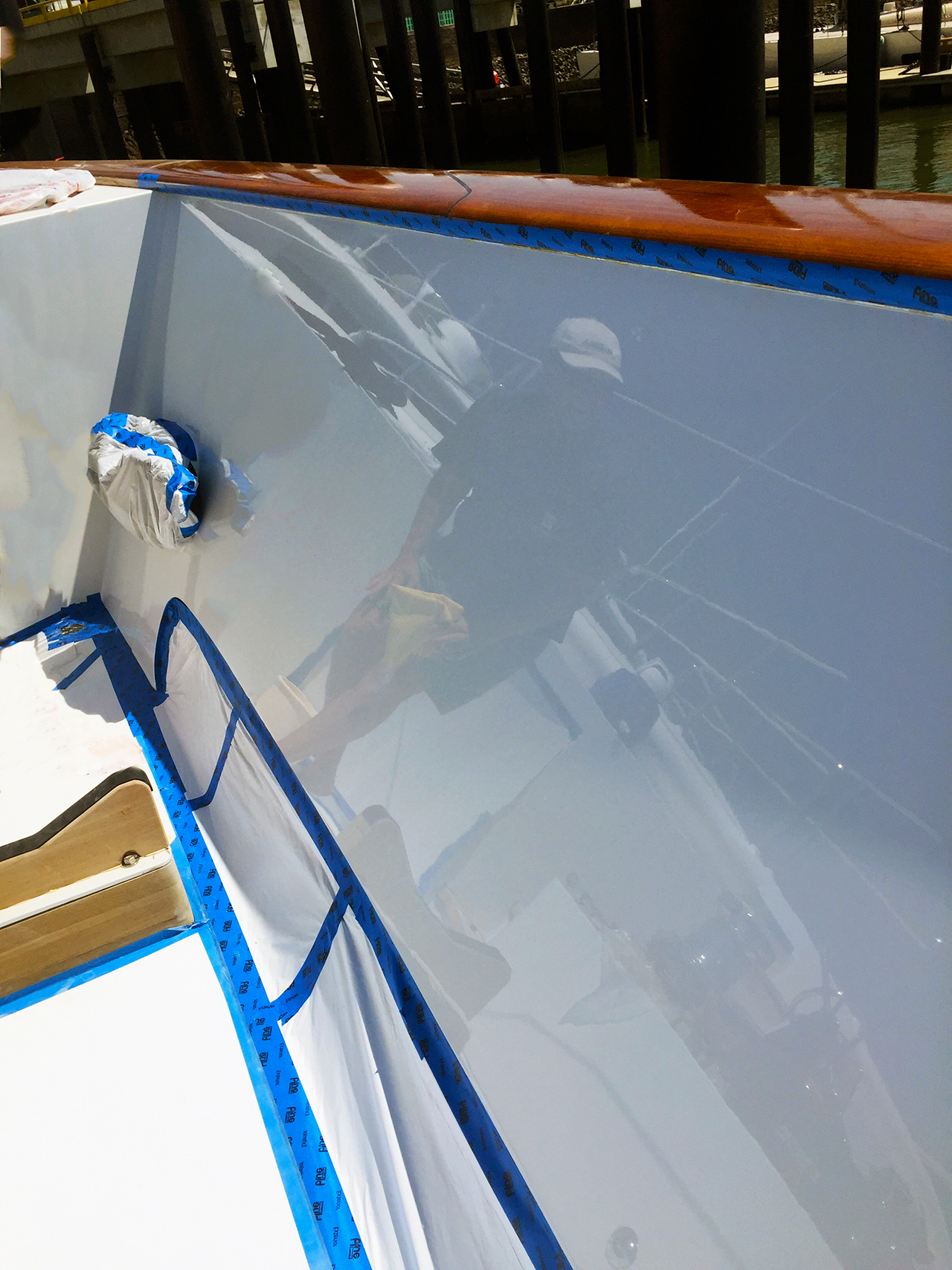 Immediately after treatment
---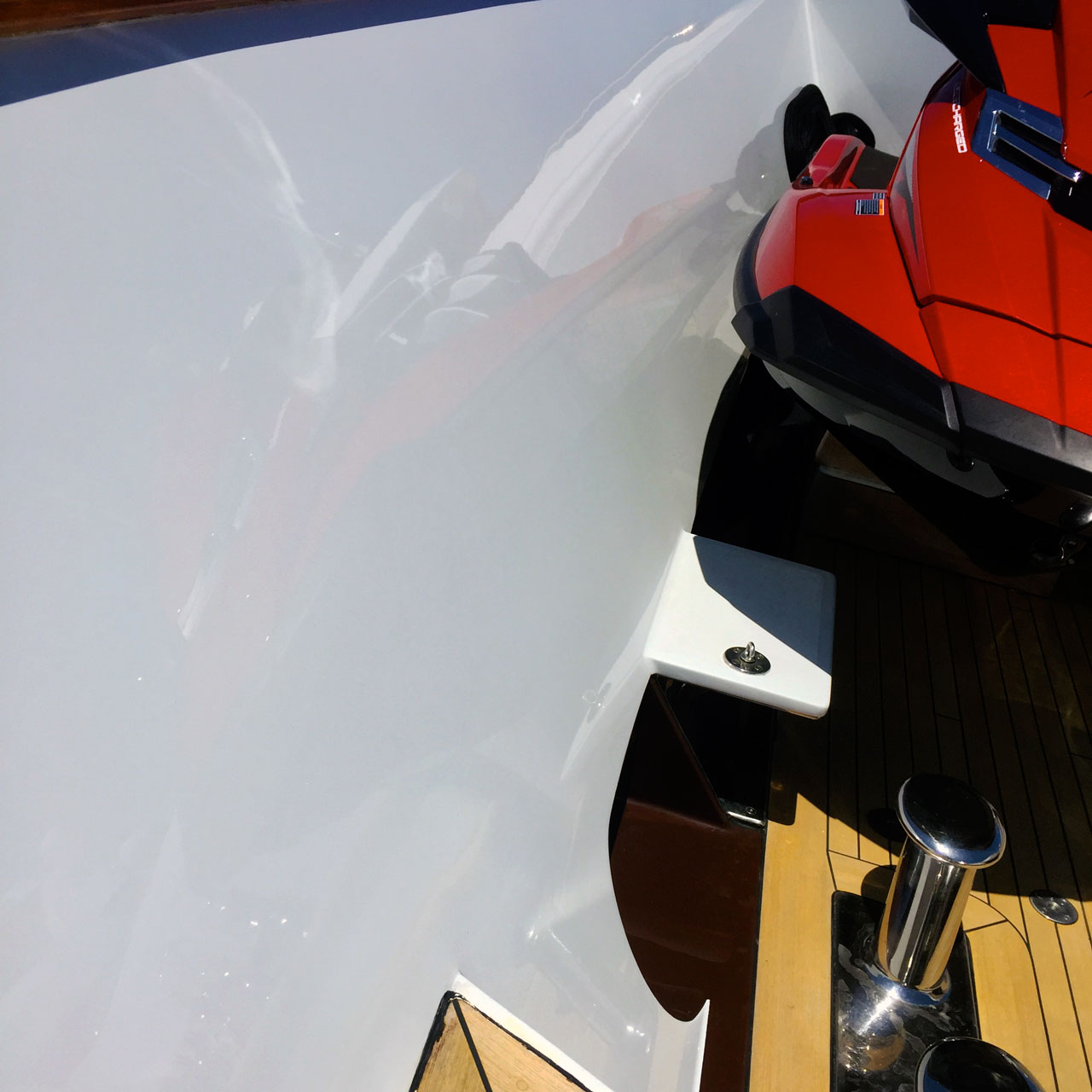 ---
---